HOME BASED BUSINESS 4U
Finding Home Based Jobs and Opportunities For A Better Future
More and more people are looking for home based jobs or opportunities. You might be one of them, but not know where to find them or how to get started on your search. If you're tired of the hassles and want more time with your family, this is for you!

As home business development consultants, we help home and local small business owners to reach more potential clients using the internet. This includes both social media platforms and other methods. We will talk mostly about home businesses in general, but if you offer a service, like Electrician, Plumber, Painter and have a home office, we can help you too.

To learn more about what we do and how we can help you, please click here and watch the relevant video.
There are a few things concerning home based jobs we need to cover. These are:
Grab a Coffee
We have many Home Based Business companies for you. Please click the categories below to find more.
Categories we have businesses in:
Health and Nutrition, Personal Care, Cosmetics and Perfumes, Household Products, Utilities, Savings Clubs, Financial Investment, Travel
Browse at Your Leisure
Take your time looking through your options.
We have a friendly group of home business professionals waiting to help you find your ideal business. They are ready to give you the support you need to get off to the best start.
Take your time and find the best option for you.
WHAT OUR CLIENTS SAY:
Emma L Astle
HBB4U provides top quality customer service & in house training! If you are looking to find a better way to build a Home-Based-Business & brand yourself in a more professional manner then this is where you need to be at. Whenever I have needed something you have always been there for me. Thank you guys!!!
Dawn Mclachlan
Such an amazing service! I would definitely recommend

Isla's Journey
Great team, professional service and so helpful!
Kate Lee
Super guys. On the ball with answers.
Rachel Boynton
Fab company, great to work with and great customer service!
Katherine Dickinson
Amazing people, everyone should work with them 🤩
How did work from home become so popular?
After World War II, women who had been working to help the war effort while men went to war suddenly lost the employment that they loved. They developed the skills, experience and desire to work and yet their opportunities were taken away.

After their return to the home, new opportunities popped up in different forms, which meant they could work from home. Some were good, and others not so.

One of the home based jobs we've seen rise in popularity, namely network marketing, traces its roots back to the post-World War II era.

Technology has made home based jobs more accessible. Today there are many ways to connect with new prospects and keep in touch with your customers or team:
Email
Skype/Facetime
Google Docs and Google Drive
Slack
Zoom
Asana
Trello
JIRA
Examples of Popular Home Based Jobs.
One example of common home based jobs is copywriting.
Copywriting as a job opportunity involves writing content to promote the client's goods or services, usually in the form of blogs posts on websites, press releases and online articles.
Others include:
Virtual Assistant
The duties of the virtual assistant can vary from data entry and transcription to more complicated web research, lead generation, Photoshop edits, travel preparation and account management.
Book Keeping
Bookkeeping is a potentially well paid home based business opportunity. You will need to know about accounting and how to balance them to help companies or individuals keep their financial records in order.
As a bookkeeping, accounting and auditing clerk, you'll ensure that accurate financial records are produced while working from home with occasional visits to clients.
Consultant
You can be a consultant in almost anything you are expert in. You don't always need an outside office, so it's ideal to run this business from home.
Corporate and private businesses in search of professional advice often hire consultants to help solve problems, find innovative solutions, and complete projects. Consultants will need expertise and many years experience in the field they are consulting on. Businesses in education, healthcare, and information technology industries commonly hire consultants.
Customer Service
There are more and more companies looking for remote work from home customer service representatives.
Customer service is a job that requires the ability to communicate clearly and effectively. Remote customer service experts use phone, email, chat or social media to answer questions, place orders and resolve issues.
Home Based Jobs – Online Store
Another home based business opportunity is to open an online store. With Shopify, Woo Commerce, Etsy and other online systems to build a store, the opportunity for you to run a business from home with an online store are seemingly endless.
All you need is a home office space, a computer or laptop and a place to store your files to get started. As you move forward a customer management system will be required so you can keep in touch with your buyers.
Learn all you can about writing good copy and descriptions. Keyword rich descriptions are vital, but not "stuffed" with keywords to avoid over optimisation. There are many free resources and courses available on places like You Tube and Udemy to just name two.
Learning new skills like basic SEO, building an email list and how to communicate with your new customers is essential. If you don't do this, you will need to employ someone to do these things for you. When starting out it's unlikely you will have the budget, so learn the skills for yourself. It will always be a benefit to you.
You need to do a lot of research to find your market, the best products and related keywords to stand a chance of selling anything. If you enter a very competitive niche for example, you will need a large budget to build, SEO your store, run ads and more to make it a success. All these are important to add to your business plan.
Make sure your research includes finding the market and the right product so you can make enough profit to have a viable business.
An online store doesn't mean you have to have thousands of products. All you need is a selection of products you have a marketplace for and the opportunity to make a decent profit and make money.
Here are some ideas for you to consider:
Consider the idea of buying in bulk and reselling products online.
Many businesses focus on importing large quantities of items and selling them individually.
Maybe you saw things when you went to a different country that people in your area might want. You might know how to serve a person or know someone who has a need for this kind of product.
If these products are easy to store and ship, you have a good idea for a business.
You can use your home as a showroom. You might need more storage space and employees if you start selling a lot of this product. This is how many businesses start up.
Create your own homemade products and sell them
If you make things yourself, or know someone who does, then consider turning that into a business opportunity. Even if you make your products in another place, like at a studio or in a commercial kitchen, then you can sell them in your own home.
When you make your own product, you have complete control over it. So, you can change and develop it to make it more affordable, better quality, or for a certain audience.
Some people like to sell their creations on a marketplace. They can also build their own store.
Selling your creations is a way for you to share your passions with others and make money at the same time.
You should be careful of regulations about products that customers can eat or put on their skin though.
Check these links to learn how to start a home-based business from selling handmade products:


If you want to make your own products, it doesn't have to be hard. You can set up a process and then hire employees as your business grows.
Set Up a Dropshipping Store
We talked about how some businesses need you to have inventory in your home. But there are many other online businesses that don't need this.
These businesses have a dropshipping model. A third party does the work of producing, storing and shipping your products. You only have to worry about marketing and customer service for your company.
You can find your dropshipping supplier in your own or another country. You need to make sure you trust them with delivering a good customer experience after the sale. If not, you might put your reputation at risk.
At its core, dropshipping involves being a distributor for someone else's products. You take on the costs (both financial and time-based) to market the products. You get these products wholesale and will earn your profit from your own mark-up when you make a sale. There are still ways to compete, even if your product is in high demand in your area:
Create a store that has products from different suppliers. This will help you serve a specific niche.
Create good content and give good service. Create something that is worth more than the things you sell.
You can focus on an area of the world that is not well-served. (Make sure you look at your shipping costs.)
You can market your products to a new audience. You can do this by marketing the same products to different people who have different interests. E.G. finding a product that could appeal to two niche markets because it's a little "quirky" and still relevant.
Start a business that prints things on demand.
If you have a print-on-demand company, you don't need to hold any inventory. This is because you can find a service to print and ship directly to your customer. You also can put your own artwork on products.
You can sell other things on a print-on-demand service like books, hats, backpacks, blankets, pillows, mugs, shoes and watches.
Many businesses use print-on-demand to meet the needs of specific groups of people who have shared interests. You can make products for pet owners, vegans, or gamers.
You could create your own designs. But if you are not skilled in design, you can always find a freelancer on sites like Upwork (formerly Elance) or Fiverr.
Your online store is a major asset to your business. Make sure you do your due diligence before you build it out. When you have done all the right research, your store can be built with everything in place from the beginning. Again, your store development is part of your business plan and important in your quest to make money and profit from your new business.
Consider that even Amazon is a network of small business. EBay too. There are many people who are very successful using these platforms alongside their own online store.
What are some common pitfalls that work-at-home entrepreneurs experience?
There are many things to consider when working at home. Any one of the home based jobs undertaken require focus and dedication to be successful. This can be difficult on times because of the natural distractions experienced.
Here are some of the pitfalls commonly experienced:
Running a business from home may be challenging to keep work and personal life separate. As a result, domestic distractions and interruptions are likely.
Isolation from other people and businesses.
You might need to work long hours.
This could create a feeling of isolation if you work alone at home with few social interactions on a day-to-day basis.
All of these can be overcome if you can set up a routine. This routine should include regular breaks. Focus and organise your time well and get your tasks done in "chunks".
With social media and so many ways to connect and communicate, you should be able to consult with colleagues most of the time. This can help to eradicate the feeling of isolation. Be careful not to get distracted by social media though, because it is easy to fall into that "trap".
What Can An Experienced Consultant Offer That Will Help Home Based Business Owners Grow Their Businesses?
Development and planning
If you are running your business from home, or have just launched a startup, the path to reaching the next level of growth may not be clear.
Home business owners who are just getting started can get help selecting the best model and requirements for their products or services. They can set up a solid business plan with our help, which would help provide a clear vision in growing that business.
Business strategy
Home business owners can help their growth by creating a consistent marketing strategy. We can help you with that if you're unsure of where to start. There are many challenges involved in owning your own business, and understanding how to develop the right strategies can be crucial for success.
Beyond generating a blueprint to help you map out your development, we can help recommend specific methods of achieving those objectives.
Sales and marketing
Basic advice for home business owners include an explanation of social media marketing, influencer marketing, link building practices, and content marketing.
Because we have experience in many kinds of home based jobs and businesses, we understand the areas on which to concentrate your efforts. Content is very important in today's online world and we can help you to develop the best strategy to grow your following and reach. This will then help you to grow sales and, if you are in network marketing, build your team.
Sales and marketing is all about communication and building relationships. People need to know they can trust you before they part with their money.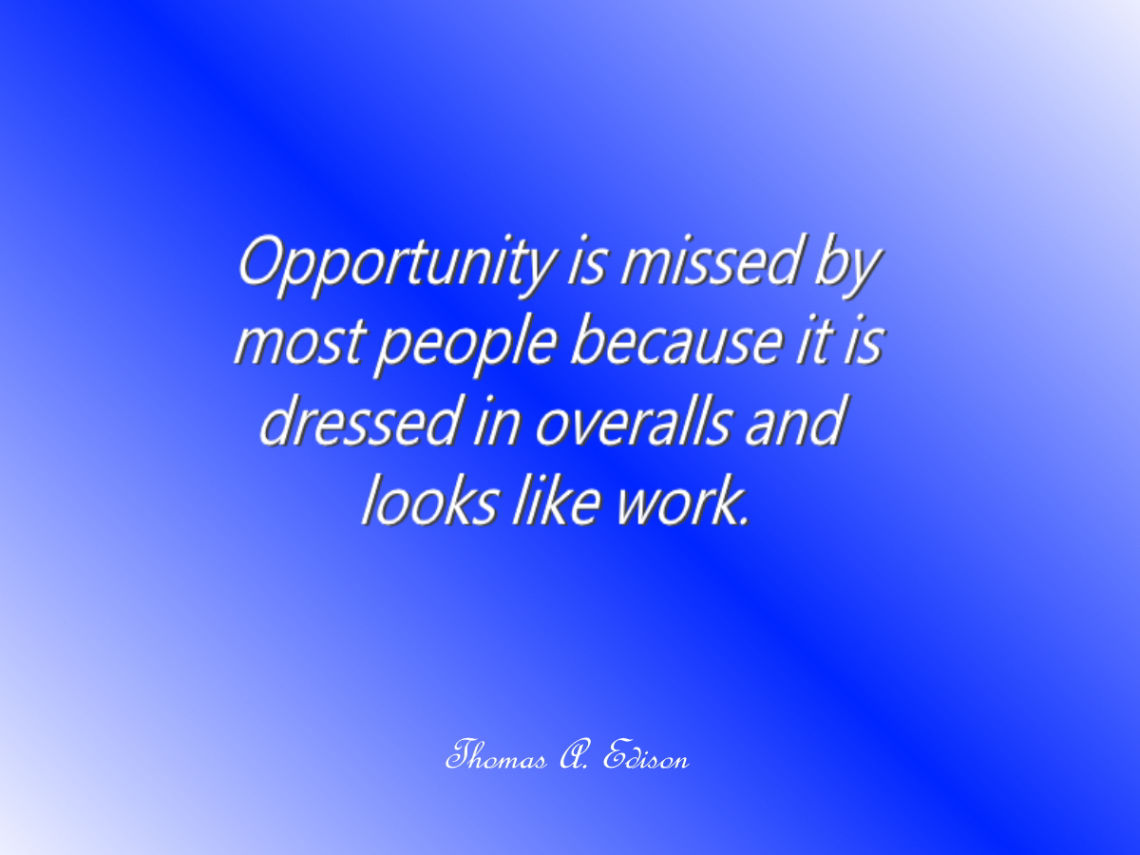 Best Work From Home Jobs
When times are hard, many people look for ways to get work. Lots of you will look to start a business, but which is the best one? We have some of the best work from home jobs and business opportunities here.
The information that we are building up and adding to the website will give you detailed information for you to make an inspired choice that is best for you and your family.
Because we act as a home business development service, we recommend you research these opportunities well. To know what you have to do is very important.
If you have any doubts, do more research to either prove you're right or wrong. An example of this is when somebody says "that's a pyramid scheme".
The companies that are allowed to run those "pyramid schemes" are in fact working within the law. The law states that each company has to be licensed and go through a process to get that licence.
Why is that? Because a pyramid scheme is illegal. Assuming that a business is a pyramid scheme doesn't make it one, and you could be turning down a great opportunity because of an assumption.
A real advantage of a work at home business is that you can be flexible with your working hours. Initially you may want to set out your time wisely so you can work effectively to achieve your goals. The flexibility will come later, but that will be a great advantage to you.
What is The Best Home Based Business?
The answer to the question, what is the best home based business depends a lot on personal preference. There is no one company that is better than the other.
The companies we share here are established and have been trading for many years. They pay a representative (you) on time and reward those that do well. They are just like any other product based business, they need customers and sales. The fact they use self-employed home business owners to do this is just the model they have employed.
Why do these businesses use this method?
Simple really – it works!
Rewarding people for good work in promoting a company and selling the products for them is much better for them than having thousands of employees.
Why is that?
Because it cuts their overheads and gives better opportunities to the people that do sell the products.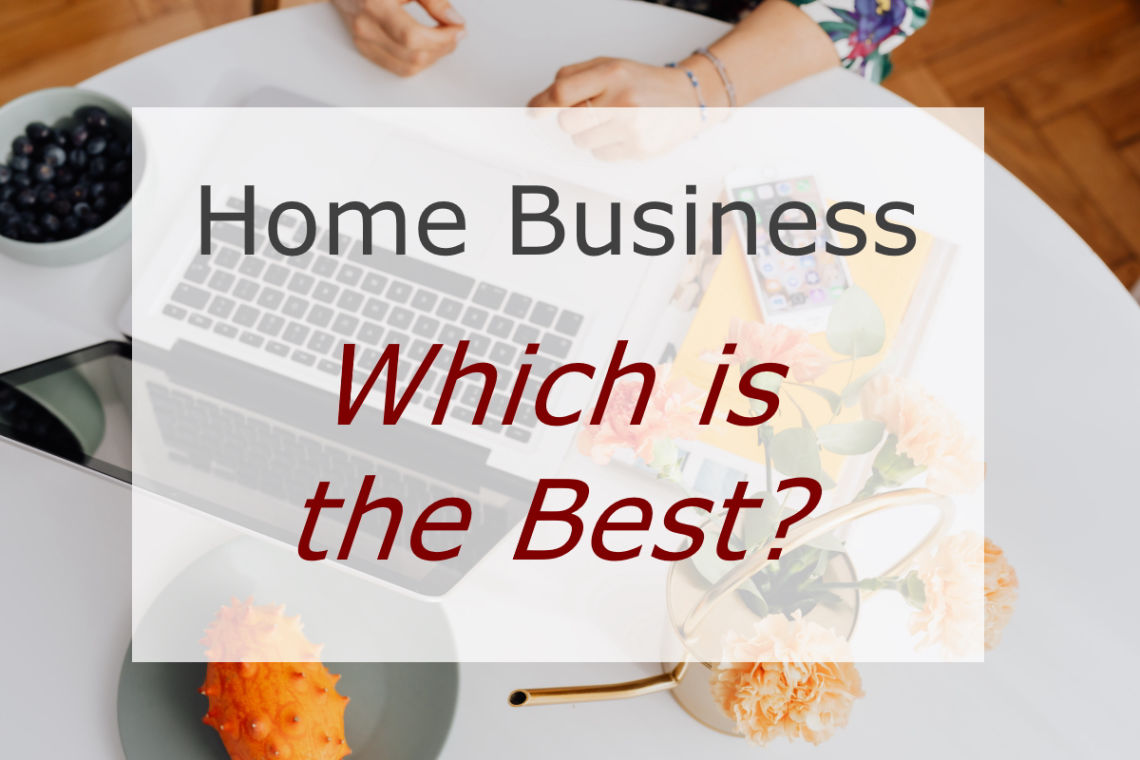 The Importance of Branding
When you have your business set up and you're ready to make money, the one thing you must realise is branding is essential. As we mentioned earlier, it's YOUR business, so brand yourself the best way you can.
You can do this in several ways, but the best way is by having your own website. A blog can be your online journal where you can share what you have already learned. It's a way to build up your profile and be more attractive to your prospects because you share good tips to help them.
In order to grow your business, you will need to network. This is very important in this particular marketplace. It's a good idea to look for a business networking service to help you find local clubs for you to meet new people and help to grow your team and get more sales. As your team grows and you help more and more people to achieve success, you will be like their personal marketing consultant. If you intend to use internet resources to grow your business, this marketing skill along with your personal brand will be vital.
Remember one thing with this kind of business. People join PEOPLE! They do not join companies. If your company goes through a hard time and unfortunately collapses, where will you be? If you promote the COMPANY, you will be left out in the cold. If you promote the BUSINESS and build up a good "Brand of you", then the people who have joined you will probably go with you to a different company. That way you are protecting yourself and your business partners for the future.
Working From Home Is More Than A Job – It's a Career!
Whatever you decide to do and whatever business you start in, take it seriously. A work at home opportunity is a JOB. Business requires work and working from home can have its own distractions that you really need to avoid.
Set up your office, even if it's in the corner of a box room. Make it somewhere you can "escape to" so you can work on your new business and learn the skills to progress.
Building a team will be your ultimate goal, but you need to educate yourself first. There are online resources available in nearly every company these days. Video trainings, articles and many ways to learn the skills required.
Follow experts on social media so you can expand your education. This is your business and your new career, so you need to be like a sponge and soak in all the best tips and information you can if you want to be successful.
You can put your offer in front of people, but if you don't follow up and introduce yourself, how successful do you think you will be?
Your new business will be about sales (but every good company will have lots of resources to help you with that), product knowledge, finding the best method for you to connect with people, offering the best solutions to help your new prospects, but most of all your business is about YOU.
We hope you have enjoyed looking through this page and we wish you luck with your future career plans. Remember that life is full of choices and there is no room for regrets.
If we haven't been able to help you on this occasion, we are always open to suggestions on how we can improve our service and give more value. Please feel free to contact us using the form below to give us your suggestions.
If you like the information we have shared here on home based jobs and think it will of value to others in your own circle of influence, please share the page.
Finding home based jobs is not always the easiest thing, but with the resources we share with you and the companies you can work with may help to make hat task easier. Good luck in all you do.