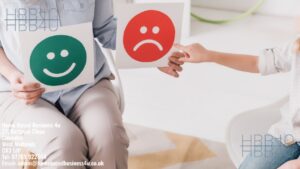 For anyone looking to start a new business with low start up costs, MLM is one option, but choosing the right network marketing company is really important. In this post I will run through a few things that you need to think about when you are looking for a business to work with.
Of course, the most important thing is research. There are good and bad companies in Network Marketing, just as there are good and bad businesses all over the world.
Knowing the company is financially sound and pays their distributors regularly is certainly the most important thing in my view, along with a great product range. There is much more to building your business than financial and product, which I will discuss here.
Many people believe that the compensation plan is vital, which it is, but if you don't earn from that compensation plan, then it's more of a white elephant than a real issue. For example, if you know there are people working the business and earning from the compensation plan while you are not, what is the reason for that? It's a valid question that you need to answer.
How many businesses have you tried to work with? If more than one and you have not earned from any of them, is the compensation plan really that important? Let's be realistic here. The common denominator in all of this is YOU. You have to work your business and progress; it won't be done for you.
I was watching a video by Ray Higdon where he was discussing the issue of choosing the right business. His experience led to a conclusion that there are 4 very important things to consider when choosing the right network marketing company to work with. These are:
Community
Support
Training
Leadership
Choosing The Right Network Marketing Company Needs Good Community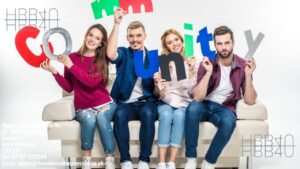 Community is something that is really important when you work in network marketing. Yes, you can make new friends, but your business is more than just making new friends. You need to build your network, but you need to build trust while you do that.
People will join people, not companies. If you connect with people and get to know what their needs are and then give them solutions to their problems, they will trust you.
The worse thing to do is appear desperate, which is what we all see in work at home Facebook Groups. You know, where there are thousands of links and a race to get that link out. That is NOT building relationships.
If you join a business and your team has a great community spirit, you will be accepted into the fold and made welcome. The community spirit is also business based and you can learn a lot from them. This community spirit should come from your upline in the business because they need to be the example you follow.
If you have a good relationship with your upline team and there is no real community, you can build that new community by suggesting to your upline that you do that with their help too. If it causes a lot of friction and you are unhappy with the people you work with, it may not the business for you, even if you love the products and the compensation plan.
If you are going to be fighting people to do things in a new way that you can make work, don't be afraid to look for a different opportunity.
You Need Hands On Support
When starting your Network Marketing business, you need to know you will have a good support system. When you find a new prospect for your business, your upline "support system" needs to show up to help you.
This is so important because your upline will already have experience in getting prospects converted into new business partners in your team. You can learn while you work.
The community can also get involved in this support system. They can ask and answer questions based on their personal experience and share with you.
I remember a few years back when trying to work a business where I really liked the guy who was my sponsor. Yes, he would support me in getting new people to sign up or become a customer. The problem I had with him was he wouldn't share where he would get his lead source from. In my view support also means sharing.
If you find there is no direct support to help you get started and build your business from day one, you need to think again about your choice of business.
Training – A Vital Component To Choosing The Right Network Marketing Company
When you join a Network Marketing Company, you need to know you will get training from the company and your peers. If the company has good training facilities both on and offline, then you will likely be ok.
Regular training from the company and your upline team is really important. How to recruit properly is important. How to use social media effectively is very important these days too.
Network Marketing is more than just approaching friends and family. It's all about relationships and learning the right skills to effectively do that and grow your team. Without the right training to help you with that, you will be on a lost cause.
Leadership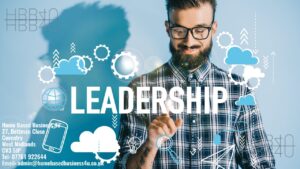 Every business needs great leadership. In Network Marketing it comes from the corporate down to your direct upline. A leader will always show the best example and take part in the support and training.
Leaders are the shining light in any Network Marketing business and if you can learn from good leaders and become a good leader in your own right. When you reach that leadership status, you will already have a successful business.
Find out who are the leaders in the organisation if you can and learn from them.
Conclusion
I hope you can see there is more that one thing to look out for when making your decision on which company to work with.
The compensation plan will tell you what you can be paid if you are successful in your business. You need a great community to be actively involved in, great support from that community, training to help you build your skills and great leadership from the corporate team through to your direct upline and even your own leadership development.
Having a great compensation plan, great products and all those things you consider like your passion for those products is very important.
Some people look at a business and think that with a great compensation plan and great products is enough, but that is not the case. You may find a company with a totally unique product, and believe there is no competition. That would not be true because every company has competition.
Competition in Network Marketing comes from communities. The best communities are the most successful. You only have to look in the Facebook Groups I mentioned earlier to see how much desperation and competition there is.
If you need any help finding the best company to work with, go here and see what interests you. The click on the business you want and speak to one of our dedicated home business owners who will help on your way. Click Here.
So, when you look into choosing the right network marketing company to work with, think of community, support, training and leadership. Good luck.