Viv Rattigan – Amway Business Owner
Meet Viv: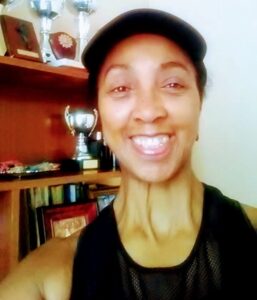 I have been a personal trainer and fitness instructor for over 20 years now and have met a lot of people from many different walks of life. I loved body-building and performed in this discipline for over 10 years.
I joined the Amway business to supplement my income and have found I can help so many more people. All I do is share and recommend the products and people love them.
The best thing is, it helps to build up my business too! I'm always looking for new people to help and support in a new business and show them how simple this can be.
So, to summarise – the basis of the business is to share and recommend the products, which is exactly what one of my customers did after taking the Biotin C supplement to help her hair and nails.
To find out more, please call me on 07710 381763, emailing me using the contact form below, or message me on Facebook. Please watch the videos too. Thank you.
About Amway
Amway is the largest direct selling / marketing company in the world. They have been around for decades and they say they are a world leader in the nutrition and beauty niche.

Truth is, they are more than just nutrition and beauty. They have top quality, environmentally friendly household cleaning products too and much more.

As a business owner you will get constant support to help you grow and all the tools to help you succeed.
The Product Brands are:
Nutrilite
Artistry
Satinique
Amway Home
Hymm – Mens care
G&H – Bodyline and Glister – Oral care.
If you are interested in becoming an Amway Business Owner and want to find out more, please contact me using the form below, calling me on 07710 381763, or contact me on Facebook.

Contact Me By Email and I'll be in touch soon