The Body Shop at Home Consultant
Tracey Brill – The Body Shop at Home Consultant
Hello, my name is Tracey and I am a Body Shop at Home consultant. I would like to say that my views are my own and not those of The Body Shop International Limited.
Welcome to my page.
I joined The Body Shop at home after falling in love with products I purchased from a friend. I dithered, thinking there would be a catch if I joined.
I went as a model to a training night and it was such a supportive environment. I blew my friend away when I enquired about joining.
The Body Shop at Home has been a positive experience and I found 'me' again. I threw myself into meetings and training, as well as building my clientele.
My daughter became really unwell and was in hospital for 4 months, which was really hard, but Body Shop was my escape. I joined, adamant I would never go live, take lots of photo's of myself to share and I would only do speeded up videos.
This all changed and with doing parties and events my business grew. I work full time and the flexibility I have with Body Shop means I can work anywhere.
I then got the opportunity to become an Expert Trainer, which meant training Managers and Consultants on our new products.
Lockdown came, events and parties had to be cancelled and I thought can I carry on?
The answer was yes; as well as sales my group became a safe place for people to escape the madness.
Did training and meetings stop?
No, we carried on with Zoom, which seemed strange at first, but has become the new normal. The opportunity to do a Boot Camp to build a team came along and because of an illness it was the right to do a whole new kind of training.
It pushed you out of your comfort zone, but in a good way and I rebranded my business which has been a good thing.
My team is growing and the opportunities are endless, plus the career ladder will give anyone the opportunity to make this business grow, so you can rely on the salary from your business.
I was diagnosed with Fibromyalgia from going to conferences. It was an eye opener as it has opened a door to people who could not go out to work day to day and their businesses are growing.
I am just building a team and I know I can cut back on the commute and hours of a full time job.
The company always has incentives you can earn from products to 5* holidays, recognition, sashes and on top of this free to discounted shopping. The companies' ethics are second to none and you know we are following our founder Dame Anita Roddick's forward thinking.
The opportunity isn't just for women, we have an ever growing male team too.
To find out more about becoming a Body Shop at Home Consultant, please call me on 07891 712191, email me using the form below or message me on Facebook.

About The Body Shop at Home
According to their website
"The Body Shop was created in 1976 in England by Dame Anita Roddick, based on her revolutionary belief that business could be a force for good.
In 1994, Anita created a fun and flexible earning opportunity for women and The Body Shop At Home™ began.
Today, we have a successful global community of passionate, diverse individuals who turned their passion for beauty into profit with the backing and support of a globally recognised and ethical brand."
The Body Shop is a successful high street brand and this is how many people will know of them. Because of the growing number of Home Business Owners and the opportunity to develop their business away from the high street, The Body Shop at Home was formed.
The benefits to the company are the products can be sold from anywhere and the business owner can earn a nice income.
You may live in an area where your friends love the Body Shop and its products, but there is no shop close by and they don't like internet shopping. They have a problem, you are the solution as the local Body Shop at Home consultant.
The product categories are:
Facial Products
Body
Hands
Hair
Make-up
Fragrance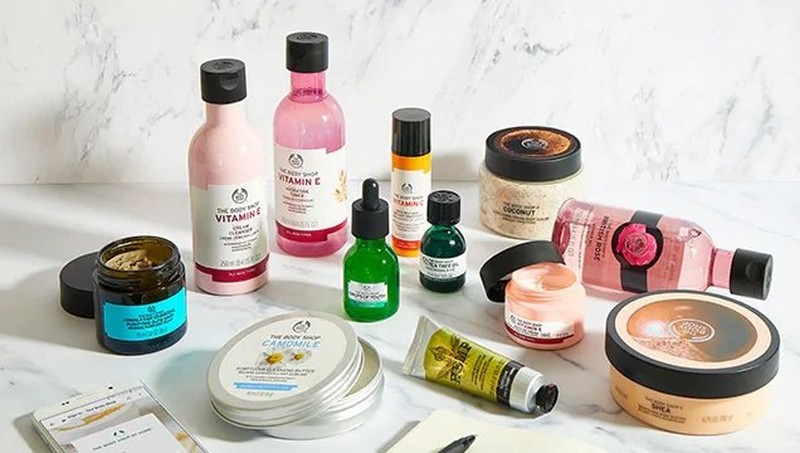 Check out a sample of the products in the slider image below.
If you are interested in finding out more, please call me on 07891 712191, email me using the form below or message me on Facebook.