Emma runs her business with a brand new, dynamic company called Nutonic. With products in the health and wellness industry, she is well qualified to help you with these products or the business opportunity. Here is more about Emma:
Hello and welcome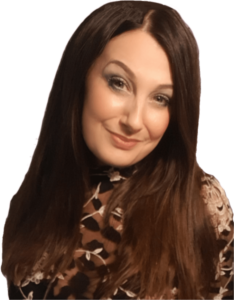 My name is Emma and I'm the MLM Mum. I am a busy married mum of 4 lovely children. My Background Trade is in the Health & Beauty, Holistic & Hairdressing Industry.
After having my 3rd child I longed to cut my hours down, which also included weekends & find a way to work from home. I have recently had my 4th child and will not be returning to work outside the home because I want to spend time with my family, raising my children.
Time is so precious and I am making the most of it, but I had to create an income somehow and that is when I discovered network marketing, and began creating an income online.
In this climate of change, more and more people are choosing to make money online. In fact, sadly, a lot of people are losing their jobs, or are unable to return to work and are working from home. That is where network marketing can become a lifeline for so many people, enabling them to become financially independent and make a full time income and more!
I have joined a few different opportunities. This has lead to finding my passions within my current businesses. I have encountered many pitfalls along the way, and my main aim is to stop that happening to you.
As the MLM mum, my main area of focus has been devoted to Health & Wellness Companies, therefore most of my investment portfolio is in this type of business. I have also invested highly in training and coaches who have helped me be more professional in my approach to business.
I am able to inspire and teach new or struggling marketers to "up their game" in order to become successful in the online space.
I believe multiple streams of income is the best way to achieve financial freedom and I will introduce you to the online businesses which have been consistently delivering the best results in the online space.
If you're interested in finding out more about Nutonic after going through my page, or anything else I can help with, please contact me using the email form below, by phone on 07444 529291, or contact me on Facebook.

You will see information about Nutonic below. If you love high quality products, you will love their products. That is one reason why I work with them.
Read through the information and see if they are a good fit for you and then contact me.