Usborne Books Home Business
Louise Sinclair – Usborne Books
Hi!

My name is Louise and a mum to 2 children, 3 year old boy and a 6 year old girl.
I initially joined Usborne Books At Home as an Organiser back in August 2017, when my little boy was only 8 weeks old, to get free and reduced books for my little girl as she absolutely adored books and she still does!
I also wanted to do something for me, have something that I could take charge of, which I could mould around my 2 children, my part time job, daily life in general and Usborne seemed to be the perfect fit for me.
I never for one second thought then that I would now be a Team Leader and support a wonderful group of people who I feel extremely lucky to call friends.
I love everything that Usborne represents!
The freedom, the flexibility, the extra money to pay for treats for the kids, bills or whatever I want to spend it on, the friendships it has helped me create, the supportive community that is built around it, how I can help schools and nurseries to receive FREE Usborne books and most importantly all the fabulous free books for my children.
If you're interested in finding out more about Usborne Books, please feel free to contact me using the email form towards the bottom of the page, by phone on 07565 739822, or contact me on Facebook.

Below is some basic information about Usborne Books. Please take a little time to read through the information to see if this business is a good fit for you and then contact me. Thanks
Also, check out the free website you get as a business owner with Usborne Here.
About Usborne Books:
Usborne Books, winner of the Children's Publisher of the year 2020, is a family business that was founded by Peter Usborne in 1973.
They are publishers of children's books and the range of books covers all ages.
They offer a business opportunity for anyone that has a passion to help children develop and grow by learning and reading.
There is a full support system to help you grow and you will be part of a team of people that will help you along too.
Some benefits of Usborne Books (Taken from their website) are:
Usborne remains one of the fastest growing children's publishers in the world
Usborne is a brand that is constantly recognised for outstanding achievements and contributions to children's publishing and literacy
Create your own business with a low start-up investment
It's flexible, fitting around your family and other commitments
You can build your own team and reap the rewards together
No previous experience necessary
Support is there from day one to help you reach your potential
Enjoy bonuses, additional books and even exciting adventures abroad!
It's so much fun!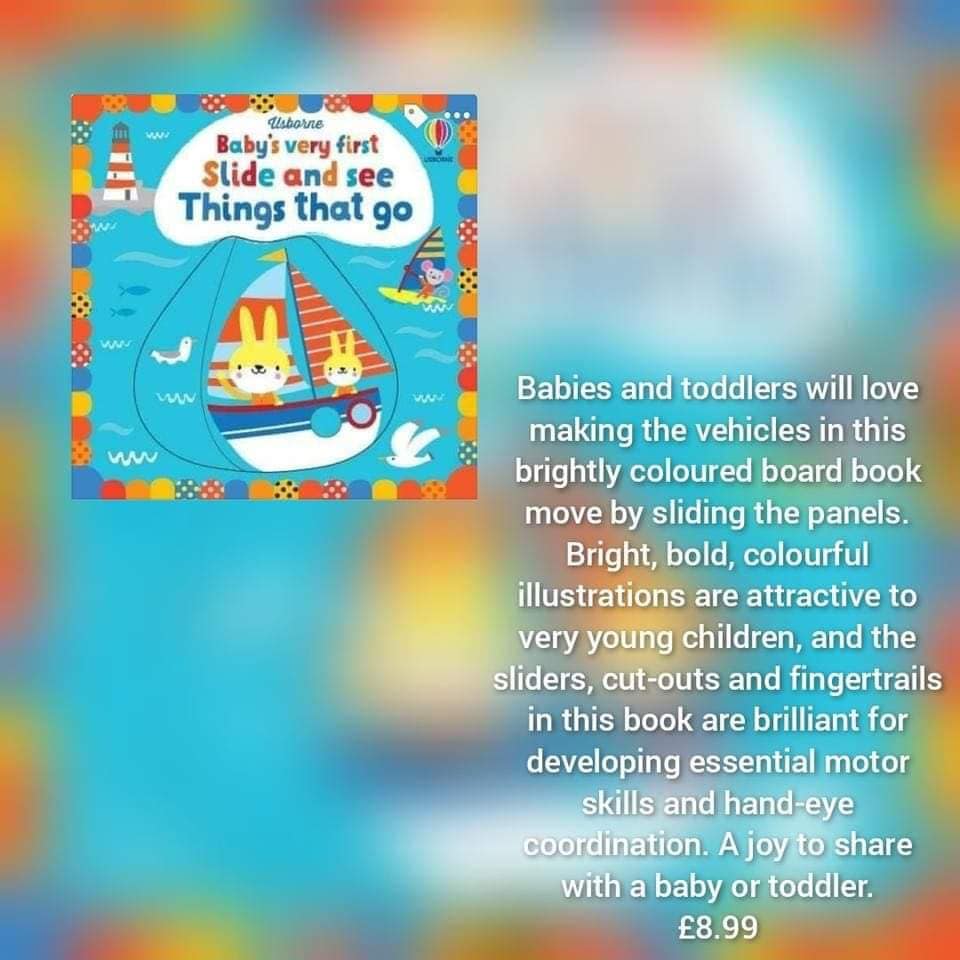 If that information has tweaked your interest to find out more, please contact me using the form below, calling me on 07565 739822, or contact me on Facebook. I will be in touch with you soon.