Work at Home Travel Agency
Karen Spandley – Kossey Toes Travel. Work at Home Travel Agency
The travel industry is among the best opportunities available. If you are excited about travel and want to work in that field, then starting a career as a home based travel agent could possibly be just the option you are on the lookout for.
Karen has her own work at home travel agency at Kossey Toes Travel Travel. She's prepared to help everyone enthusiastic about offering great deals on travel to people by having their own small business in the travel marketplace.
When you are a work from home travel agent you're going to be paid commission from each and every booking that will be generated considering that the commission is set into the price of the deals. You will get offers and more.
You could also:
Interact with other Agents
Help family and friends plan their travels
Travel around the world for training
Cultivate an exciting new career
Travel for less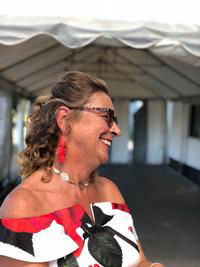 Working at home in every travel business opportunity provides you with amazing features. These include:
Steer clear of the long commutes to get to your place of work.
Keep away from parking expenses or trouble obtaining car parking.
Stay away from bus or train journeys to get to work when you don't drive.
Cut the huge overheads that come with high street premises.
Be able to operate in the coziness of your house.
Karen is aware that training is really important. She is going to help through all you should do to have your very own work at home travel agency.
The best way to continue is for you to contact Karen by calling 07597 066384, emailing her using the contact form below, or you can message her on Facebook.

Whenever you work from home you could possibly feel lonely sometimes.
It is very important you understand you're going to have all the guidance you can get to help you to follow the essential training and create a successful business.
You are able to grow your business in lots of ways. Using Social media networking and more things to help your brand new business develop and thrive.
To find out more, call 07597 066384, email using the contact form below or message on Facebook.