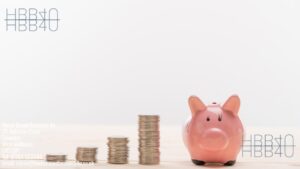 In this post I will discuss funding options to help start up a home business. There are many options available, but I will share with you some popular options for you to consider.
Over the past few years, but more especially during the covid 19 pandemic, many people have turned to a home business to help them get by. Although a typical home business may sometimes be free to start, you may require investment to get started.
So, what are your funding options to start a home business if you're struggling?
Because of technology and the online space, it's much easier to start and run a home business in principle anyway. Of course, every business needs to be worked consistently to grow a customer base.
Advertising may be something you need to think about too, which will help you get going a lot faster. This can be expensive though, hence the need for funding options.
There are many types of business you can work from home. You could work as a freelance web designer or writer. You could be a virtual assistant, or you may start in Network Marketing by starting a business with a company who have products that you're passionate about.
Whatever you decide, you may need to find some cash to get started. How are you going to do that without too much expense? Here are a few tips for you to do that.
Funding Options For Your Start up…
1. "Logbook" Loan
If you own a car that is free from finance and has some value, you could get what is called a "logbook" loan. In this case the loan is secured against the vehicle, so if you don't keep up the payments, you will lose the vehicle.
Be sure this is something you can afford before you even go down this route.
A Logbook Loan is a good way to get cash quickly and the process is fairly easy to achieve. The more your car is worth, the more money you will be eligible to borrow, so it is a viable option as long as you are aware of the potential issues that might crop up.
This may actually help motivate you to get off the best start because you will need to get income in quickly to ensure your cash flow will cover your expenses.
2. Using a Credit Card
If you have a credit card with available funds and a workable credit limit, you can use that to fund your start up. Always be aware of the higher interest rates and try to pay as much as you can off the balance during the "interest free" period.
Because of the extra charges for cash transactions, it's best that you only use your credit card for product purchases instead of withdrawing cash.
3. Start up Loan
You could search online for start up loans. The UK government has a start up loan scheme to help people get started in a new business, or developing and growing an existing business. The loans range from £500 to £25000.
This loan is unsecured and the government say they guarantee it. Be sure to do your due diligence before you go ahead. Find out more about this scheme on the UK Government Website Here.
4. Using Your Overdraft
If you have an overdraft available from your bank, you could use that. If you don't have one, you could approach your bank to arrange one. It will depend on your personal circumstances and your bank whether you will be accepted for one.
Again, this will be a good motivation to get your business working quickly because paying off your overdraft early will save you interest and help your bank to understand you have the means to clear the debt quickly.
Remember that the longer you have your overdraft running and not fully cleared, the more interest you will pay.
These are some of the popular methods you can use to raise cash for your home business start up. Be sure you research these thoroughly to be sure it is the best option for you.
Alternative Funding Options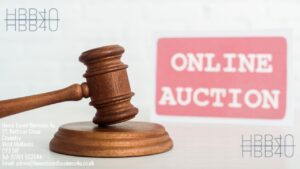 If borrowing money is a definite "no go" area for you, you can consider selling some unwanted items in your home. You can use Ebay or other online selling places. Facebook have their Marketplace and various buy and sell groups.
There are many other options if you do a quick online search.
If you are willing to learn, you could do some research into affiliate marketing training that is free on You Tube and other online sources.
You can get various books that will help you get started readily available. There is one called "The Iceberg Effect" that I recommend. You can check it out here.
There are many places where you can get affordable courses on affiliate marketing. Udemy is one great source. Check Udemy out here.
If you decide to work in Network Marketing and you can initially join free and purchase your product kit later on, you can take the training first. Then you could earn your way to getting your start up kit and gain some experience in selling and recruiting.
Funding options will generally come from loan facilities, but you can work your way in too. It will either be monetary investment or time investment, which also has a value for anyone in business. It's your choice which option you take. Good luck in all you do.